How to prevent the user from changing the server data on the settings of the kobo collect app?
Hi
You should create a data collection user account which will have limited access only data collection. That way you are able to have control of what the account sees.
Regards
Stephane
Thank you for your reply,
Thats ok on the web account but he still can see and edit the settings on the kobo collect mobile application as shown in this photo: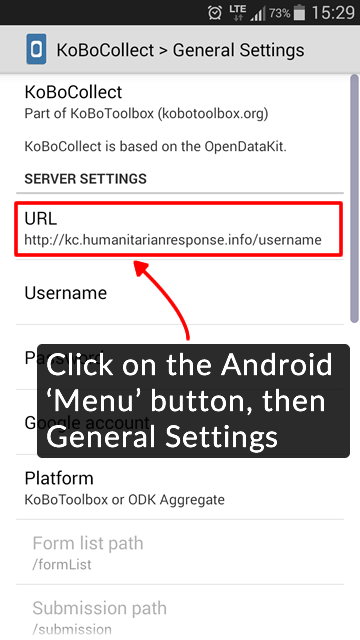 So how to prevent him from edit the server settings?
Hi
You can definately set an admin password on the menu for admin settings tab
Tap the three dots and you will see them
Choose user settings

Deactivate what you would like them not to see

Remember you have to do this in each and every device.
PS. Remember to set an admin password
Regards
Stephane