We're excited to announce that the upcoming release of KoboToolbox features a significant overhaul of the project dashboard, thanks to the dedicated efforts of our design and development teams.

This update incorporates testing feedback and requests from users for better ways to manage a large number of projects. We have more improvements planned, so stay tuned.

The dashboard is now easier to organize and navigate with new options to filter, sort, and search your projects. We've also added features for customizing how columns are displayed and bulk deleting projects.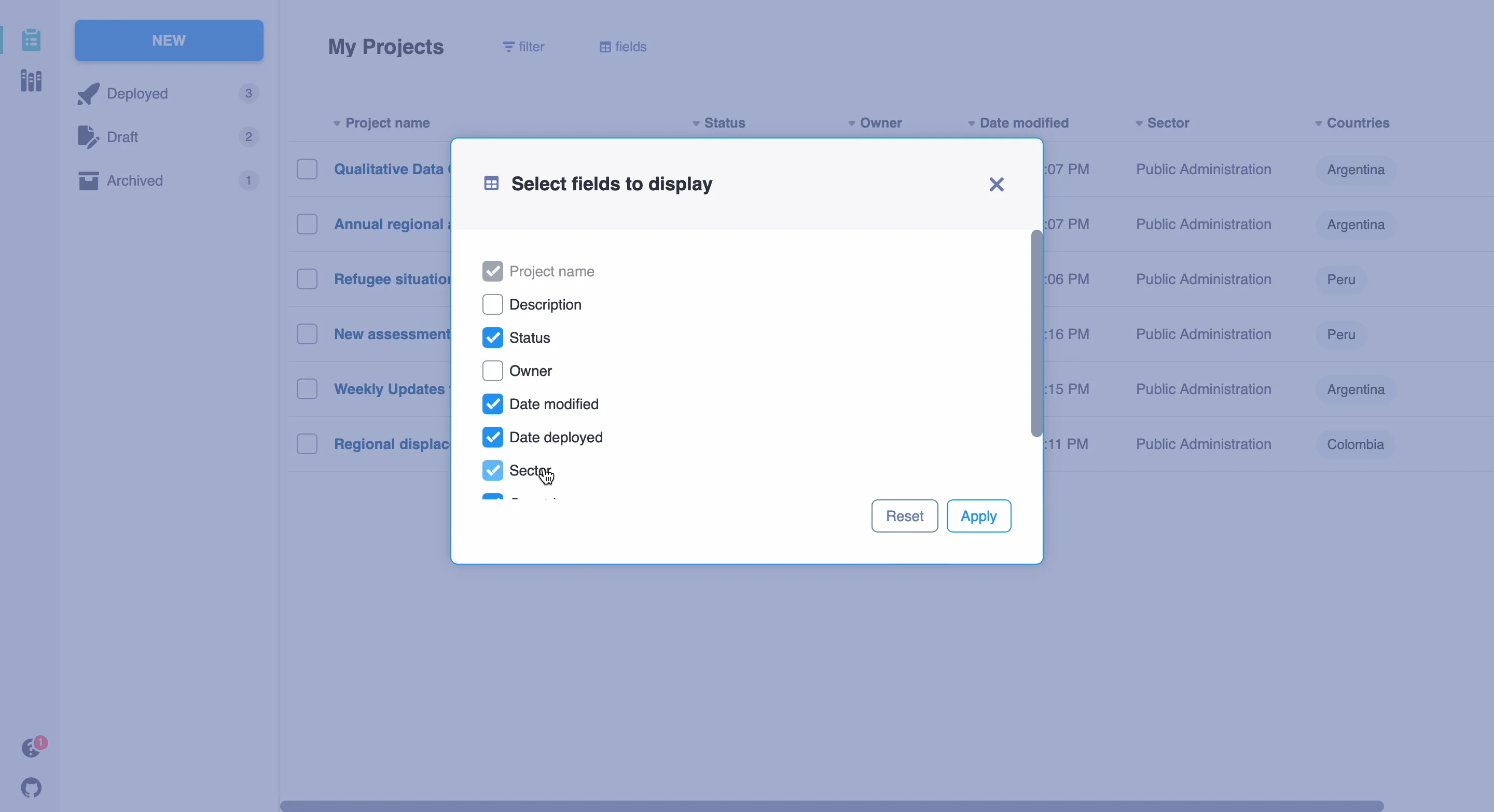 The default project view still lists all deployed projects first, followed by drafts and archived projects. Using the new filter options, you can completely customize which projects are displayed. To see only your deployed projects, create a filter for Status Is Deployed. To sort your projects alphabetically, simply choose one of the options under the "Project name" column menu.
All your customized displays and filters are automatically saved in your account, so you can easily apply them any time you access your project list.
We hope you enjoy this new feature! Reach out if you have any questions. Our team is here to help.